This is an extremely popular question. Anyone interested in purchasing a quality blender always wants to know what type of blender Starbucks uses. Luckily, I
Fruit smoothies are getting more popular by the day. These are not to be confused with green smoothies or dessert smoothies. Fruit smoothies are in
Have you ever wanted to make tortilla soup in your Vitamix blender? Well, now you can with this awesome Vitamix tortilla soup demo recipe! This
In a hurry? Best Budget Choice: Oster Ball Personal Blender Best Overall Choice: Tribest Single-Serving Mason Jar Personal Blender In
Not so long ago, I had a chance of doing a Ninja BL456 Review since it is one of the best and the most versatile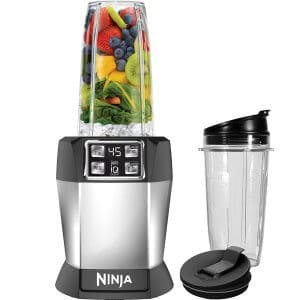 I don't have an opportunity to review a well-designed kitchen blender every day, but today, I really did enjoy exploring the Ninja BL480 blender. I'll
Ninja is one of the major market leaders in the manufacture of blenders. They have provided us with some fantastic blenders such as Ninja Nutri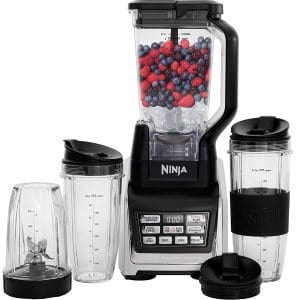 Are you looking for an affordable, easy to clean, and versatile blender? Well, if you are, Nutri Ninja Blender with 1200-watt Auto-iQ base is the
Today I will be reviewing the Ninja BL780, and it will show you what an excellent blender you will own should you go for it.
There are hundreds of blender brands out there. However, not many brands have managed to become a household name in the United States. But if
Today I decided to share a review of the Nutri Ninja Blender with Auto IQ (BL482), a product I really had fun experimenting with. The
A kitchen is not complete without a powerful blender, so if you are considering buying one, the Ninja Professional BL610 is worth considering. However, this
Do you love having healthy smoothies for breakfast? Well, the Ninja NJ600 blender is what you need. This review discusses all the important features of
Today, I will be reviewing the Ninja BL770 Mega Kitchen System. Stay with me and learn if the blender is good for you or not.
With the presence of lots of blender brands such as Ninja, Vitamix, and Blendtec, proper research is required before opting for any. You need to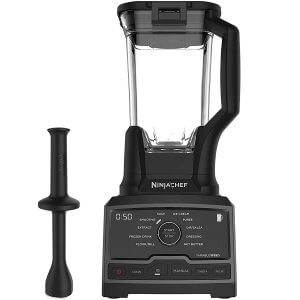 Today, I will be reviewing the Ninja Chef Blender. Ninja blenders are quite popular in the US because of different reasons. One of the major
Having a blender in your home makes a lot of things easier, and it even encourages you to take more fruits, which is a good
Over the past decade or so, there has been a real awakening of people in terms of what it means to eat healthily. No longer
Staying true to the NutriBullet philosophy of manufacturing speedy, automatic and simple-to-use machines, the Veggie Bullet also follows suit. This mini food processor of sorts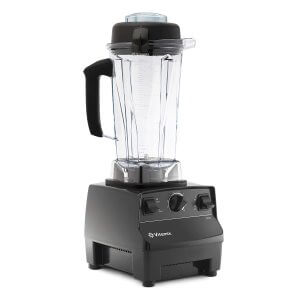 Today we will be looking at two of the best Vitamix blenders in existence. The Vitamix 5200 and the Vitamix 6000 are advanced models that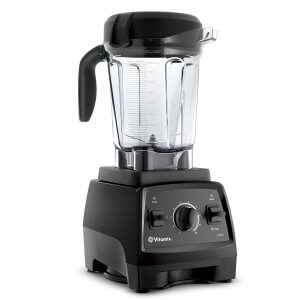 Vitamix is a household name in kitchen appliances, and today we will fight the Vitamix 7500 vs 300. These two blenders are some of the
The pace at which modern life is traveling, you need to adapt to multitasking. The home appliances should also be up to that level so
If you're someone who would be lost without a blender in your kitchen, then you've come to the right place. For today's showdown, I'll be
If you're looking for a bullet blender that can deliver the goods but doesn't cost a fortune, your choices will likely narrow down to either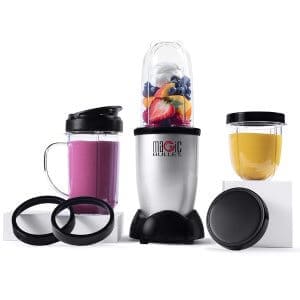 Making great tasting smoothies have become an easy and hassle-free morning routine. If you find yourself rushing to get ready for work or school but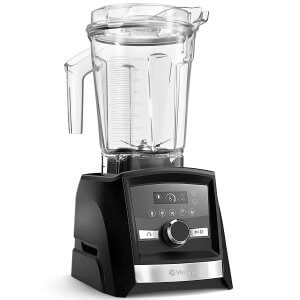 Two blender brands that offer a range of high-powered appliances include Ninja and Vitamix. Although there is a fair degree of difference between their price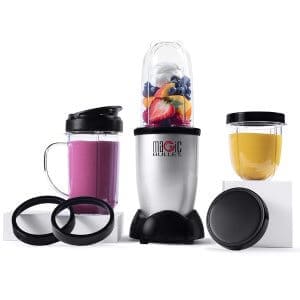 Bullet blenders are efficient, space-saving appliances that can quickly whip you up a smoothie or shake and let you travel with it in a to-go
There are many kitchen blender manufacturers on the market these days, so it is reasonable that sometimes the customers are unsure which one to buy.
These are two uniquely different machines, each with their own special features and abilities. And while the Cuisinart CPB 300 is the more expensive unit,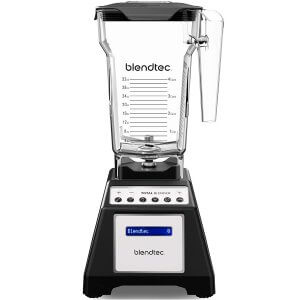 There are lots of blender brands out there, but only a few matters. A lot of people tend to ask themselves, which is the best
With time and need, the necessity of humankind has also changed or rather evolved. Blenders have become the primary need of today's households. Be it
Once you get a hold of the Hamilton Beach blender, with its amazing quiet operation, you'll never want another blender. Owning the Oster Pro 1200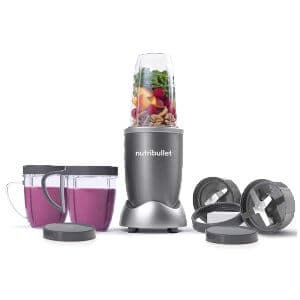 No one owns the personal blender market more than the NutriBullet line of products. As such, today's comparison takes into consideration two basic models from
Vitamix is one of the best and most popular blender manufacturers in the world. They have provided us with some fantastic blenders such as Vitamix