Published July 15, 2021. Updated November 8, 2022.
Smoothie King is the top premium smoothie destination for a reason: their smoothies are delicious AND healthy!
Smoothie King aims to help people live healthy and active lives by offering nutritious, convenient, customizable smoothies.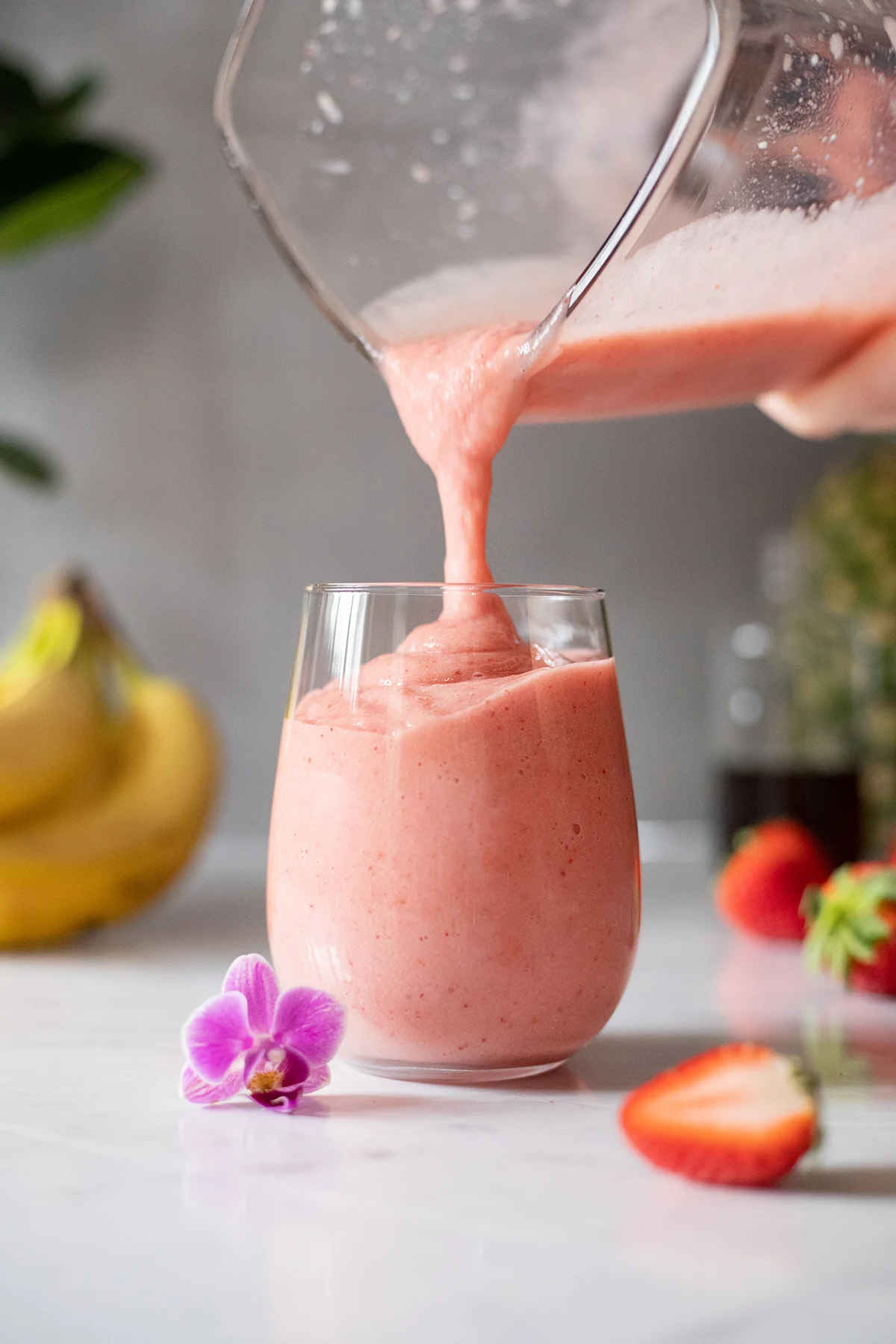 What I love about Smoothie King is that their smoothies are actually healthy. They're not loaded with artificial ingredients, tons of empty calories, or sugar.
They don't use corn syrup, GMO ingredients, hydrogenated oils, dairy with added hormones, gluten, and artificial colors or preservatives.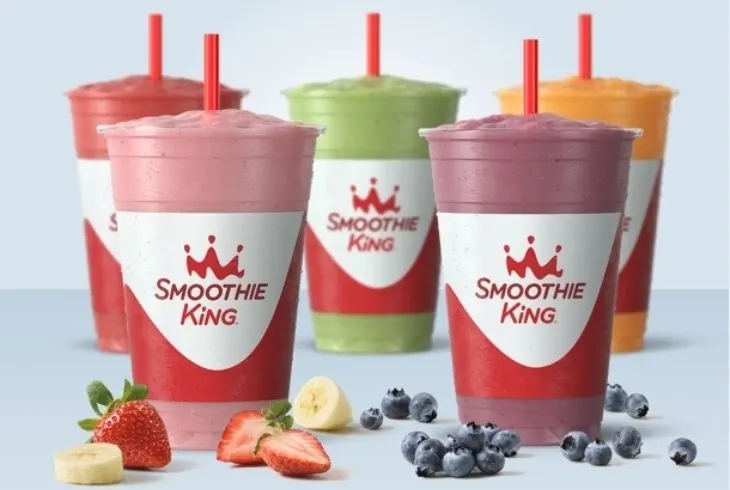 Additionally, Smoothie King provides consumers with a list of its 100% natural Smoothie King ingredients for exploration. Whether you're an athlete or a couch potato, fruit and veggie-packed smoothies are a great fast-food alternative!
Let's walk through some of Smoothie King's most popular blends and how you can easily make them at home. In addition to saving a few bucks by making your favorite flavors at home, it's also really fun try different customizations to see what suits your taste. I have lots of suggestions for easy substitutions or upgrades for each smoothie recipe below.
Read More: What is the best blender for making smoothies?
Are Smoothie King's recipes easy to recreate at home?
Yes, you can quickly and easily prepare copycat Smoothie King smoothies using the recipes below.
Smoothie King conveniently provides consumers with a list of ingredients used and their measurements to help you with your health and fitness goals, even when you're not in one of their shops.
If you plan to make some substitutions to a Smoothie King recipe, you may want to check out the Smoothie King No No List for all the artificial or unhealthy ingredients they recommend you avoid.
Keep your smoothie all natural and opt for a less processed sugar (like turbinado or demerara) whenever possible.
Which are the most popular Smoothie King recipes?
Smoothie King makes a TON of different smoothies, and so many of them are very easy to make at home. Here are five of their most popular smoothies and their primary flavors:
Caribbean Way (strawberry, banana, papaya)
Angel Food (strawberry, banana)
Strawberry Hulk (banana, strawberry, butter pecan ice cream)
Island Impact (pineapple, mango, papaya, apple)
Pineapple Surf (strawberry, pineapple, kiwi, apple)
Can I use regular sugar instead of raw sugar used in Smoothie King recipes?
Yes, you can absolutely use white sugar in your at-home versions of these recipes. The overall flavor won't be affected too much, although less processed sugars such as turbinado and demerara have richer, more caramel and molasses-like flavors. Smoothie King opts for turbinado sugar because it fits their guidelines for high quality, less processed, natural ingredients.
---
---
---
---

Smoothie King Pineapple Surf
Pineapple Surf is a vibrant blend of pineapple, strawberry and kiwi. Apple juice adds sweetness and a milk of your choice makes it a creamy delight.
Ingredients
Strawberries
Pineapple
Kiwi
Apple juice
Milk or non-dairy milk