A 21-day smoothie diet, as the name goes, will require you to drink a lot of smoothies. They're healthy, easy to consume, and take minimal effort to make. It's a great plan if you're looking to start a weight-loss journey but don't know how to start.
But before getting into it, here's a look at whether it's worth taking up a diet or not.
Read More: What is the best frozen fruit smoothie blender?
21 Day Smoothie Diet: Does it Work?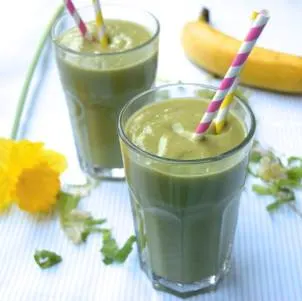 Diet plans are a good starting point for people who want to lose unhealthy weight, and soon. The results from diets are quick, but not permanent. This is the misunderstanding many people overlook when they commence any diet plan.
You may feel and look great after you've completed your diet, but this doesn't mean you're going to look and feel great forever. Once your diet has helped you lose weight to a size you're comfortable with, it's time to maintain that weight.
How do you do this?
Through regular exercise, avoiding sugary and deep-fried foods, and a healthier lifestyle. But food isn't the only thing that affects your weight. Your mental state, physical activity, and day-to-day habits all play in how healthy you are.
Many people go from one diet to another in the belief that this will help them maintain their weight. It won't, and there could be some serious health issues from restrictive diets if you pursue them too long. Eventually, the time comes when you have to move away from diets and work on other aspects of your health. Remember, balance is key to maintaining your ideal weight.
7 to 9 hours of sleep every night, 8 glasses of water every day, and at least 150 minutes or 2 and half hours of physical activity every week, these are the goals you should strive to achieve along with a healthy diet plan.
Read More: Healthy breakfast smoothie recipes
Benefits of Smoothies
Weight loss is great, and diet is one way to go if you're interested in losing some weight fast, but how are smoothies going to help?
For the most part, smoothies are mostly seen as a pleasant, refreshing snack to most people, when they are actually much more.
Smoothies help you lose bodyweight without missing out on any of your meals. Since they are so filling, they provide you with the right amount of nutrients, vitamins, and minerals, without the requirement of consuming too much at once. Fruits, vegetables, and berries can all make for a thick, cool drink that keeps you full until your next meal, so you don't instinctively grab for the snacks in your kitchen.
Smoothies can also keep you hydrated throughout the day. Many people don't have enough water during the day, since 8 glasses is a lot to meet. Smoothies, being beverages, also have water inside of them from fruits and vegetables and can refresh you on hotter days.
With the right combination of fruits and veggies, you can help increase your levels of antioxidants and boost your immunity, brain performance, and skin appearance. These benefits only come if you're committed to your smoothie diet though, so never give up! The results you want are just around the corner!
Read More: How to make a smoothie thicker?
Smoothie Recipes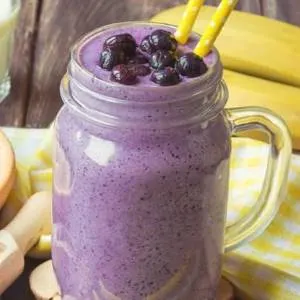 Below is a list of some smoothie recipes you can look into if you're interested in starting up a smoothie diet. These are all very easy to make and come with a powerhouse of health benefits.
Made from different superfoods, they can seriously help you maintain your energy and strength levels throughout your 21 day smoothie diet plan. Be sure to evenly space out these smoothie recipes and more throughout your days so you're not drinking the same smoothie repetitively.
Even when your diet is done, these are some refreshing recipes you can note down for some healthy summertime cooldowns.
Tropical Smoothie
1 cup of chopped strawberries
½ of chopped pineapples
1 banana
2 cups of orange juice (commercially bought or freshly made)
½ cup of Greek yogurt
1 tbsp of either chia or flax seeds
Ice cubes
Cherry Almond Smoothie
1 ½ cups of frozen cherries
1 cup of almond milk
1 scoop of protein powder
1 banana
Ice cubes
Go Green Smoothie
1 cup of chopped pineapples
2 cups of spinach
½ cup of green grapes (no seeds)
1 ½ cups of orange juice (commercially bought or freshly made0
1 banana
Ice cubes
Chocolate Frenzy Smoothie
1 cup of coconut milk
1 scoop of chocolate protein powder
½ cup of blueberries
1 banana
1 tbsp of almond butter
Ice cubes
Fresh Fruity Smoothie
1 cup of chopped peaches
1 cup of chopped mangoes
1 banana (for sweetness)
1 cup of orange juice (commercially bought or freshly made)
¼ teaspoon of turmeric
½ teaspoon of ginger
Read More: Best Blender For Protein Shakes – 7 Top Rated Models
21 Day Smoothie Diet
Now, it's time to combine a healthy diet with some refreshing and delightful smoothies to concoct the perfect 21-day smoothie diet. A smoothie diet is a restrictive one, which replaces some hearty meals with filling smoothies to speed up the weight loss process. It's not a long-term way to lose weight, but a delicious kick-starter to commence the long journey.
Basically, what's going to happen is your diet is going to consist mostly of smoothies. Do not commit to this diet for longer than a month since your health can suffer due to the lack of solid foods after too long.
Smoothies are heavy and can fill you up quickly, making sure you're not hungry throughout the day and you're not snacking too much on other foods. Smoothies are primarily going to be made of fruits and vegetables to meet your required nutrient intake every day, which means you can't have the same smoothie over and over again, they have to be different smoothies.
Read More: Ninja blender smoothie recipes
You're going to have one smoothie in the morning, one in the afternoon, and one in the evening. You can also have one nutritious meal every day, either as lunch or as dinner. You cannot make this meal your morning breakfast, since drinks and smoothies are digested best on an empty stomach. No matter when you decide to have your meal, make sure you have it thirty minutes after your smoothie.
There is not going to be any more than one meal every day. Out of one day within the week, however, you are allowed to eat normally to keep up your energy, nutrition, and digestion. Only one day every week while all others involve 2-3 smoothies a day, one meal plan, and fruits and vegetables only if you're looking for a solid snack to nibble on.
21 Day Smoothie Diet: Final Thoughts
Smoothie diets are easy and delicious to invest in. You get all your required vitamins and minerals through your smoothies, it's easier to consume, and it helps rapidly remove excess weight from your body and replace it with healthier muscles and fat. Try out a 21-day smoothie diet yourself and see if it works for you.