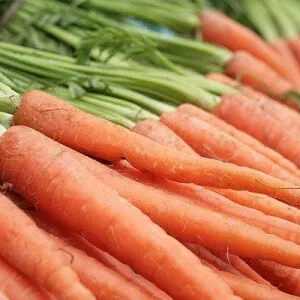 One of the easiest ways to stay healthy is to start with healthy drinks. A smoothie, shake or even juice can make a huge difference to your overall health and is so much easier to prepare and enjoy than catered meals.
This is why juicing has become so popular today. No matter what fruit or vegetable you make into a hearty juice, you'll reap benefits in an easy-to-consume method. To do so, you'll need a good blender and a strong recipe to start with.
The good blender in the discussion here is the NutriBullet, and the strong recipes to try are carrot juice recipes. Together, they'll make healthy and delicious Nutribullet carrot juice.
Read More: Latest NutriBullet reviews
NutriBullet Overview
NutriBullet started out as a single-serving blender advertised heavily on midday infomercials. With a compact and easy-to-use design, the NutriBullet became a close companion to healthy diets that required daily doses of smoothies and shakes. Its strongest area of expertise, unfortunately, was not juicing.
Over time, NutriBullet's products expanded to hand-held models, full-sized blenders, and even juicers! Now, there is no healthy homemade beverage that NutriBullet cannot help you with!
Benefits of Carrots
Carrots are the Bugs Bunny trademark root vegetable that everyone is familiar with. Carrot colors can vary, though the most popular one is the orange carrot. They can be purple, yellow, white, and red. Depending on where they come from, their color, and size, carrots can taste vastly different. Some have a sweet flavor while other are bitter or earthy. But no matter where they come from, they are delicious and nutritious, packing a punch of essential vitamins and minerals.
Read More: Can You Juice Carrot Tops: 3 Great Benefits
Listed below are some of the highlighted benefits of carrots:
Of course, there is a benefit to your eyes. The beta-carotene you get from carrots is turned into vitamin A once it enters your digestive system and is used to protect your eyes from UV-rays and several other eye-related problems.
Carrots are also a great immunity booster, containing vitamin C.
Vitamin K and calcium can also be sourced from carrots, which are both building blocks for stronger bones.
Carrots are also a source of antioxidants, which can improve heart health. They also have a certain extent of potassium, which can regulate your blood pressure levels.
If constipation is something that you suffer from, then carrots can help increase your fiber intake which will help break down the blockage and help prevent future development.
Carrots have been recommended to diabetics since they're non-starchy vegetables and contain fiber which monitors blood sugar levels.
Finally, there is the antioxidant benefit and its connection to preventing chances of cancer. They fight off free radicals which are harmful to your body. The two antioxidants found in carrots are carotenoids and anthocyanins.
Read More: How to make carrot juice in a blender
NutriBullet Carrot Juice Recipes
Now it's time to combine your blender and carrots for some healthy NutriBullet carrot juice recipes.
Carrot and Orange Juice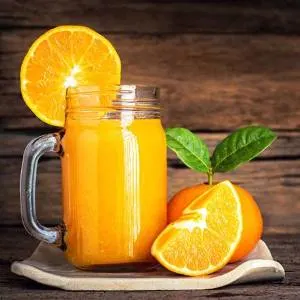 The combination of carrot and orange makes for a sweeter and refreshing drink, perfect for the morning and hot summer afternoons. Plus, you get the additional benefits of sweet honey. There are few ingredients and even fewer instructions to follow when preparing this juice.
Ingredients
Carrot juice (carrots)
Orange juice (orange)
Ice cubes
Honey
Directions
Step 1: Prepare the carrot juice. You'll want to peel and wash your carrots first, then cut them up into smaller chunks before placing them in the juicer. You can strain this once to properly remove all the pulp. You can chill this juice beforehand to get a cool drink.
Step 2: You're going to do the same for your oranges. Clean them, peel them, deseed them, and juice them. Strain them once and chill if you want to.
Step 3: Now it's time to assemble your drink in the blender. Pour in the orange juice, carrot juice, and some honey for additional flavor and sweetness. You can place your ice in the blender or pour the juice over the ice cubes when serving, the choice is yours.
Step 4: Divide the juice into four glasses and enjoy! Make sure to have it fresh for the most benefits.
Read More: Nutribullet Vs Ninja – Which is better?
---
Carrot and Apple Juice
In this juice, the oranges and the carrots come back, along with an addition of ginger and apples. This recipe can be used as a foundation for all other recipes as it has a fresh and vibrant taste, open for more flavoring. It's packed with vitamins A and C, perfect for your immune system and eyes.
Ingredients
Ginger
Orange juice (oranges)
Carrot juice (carrots)
Apple juice (red apples)
Directions
Step 1: Like before, wash, skin, and peel your oranges and carrots and run them through a juicer beforehand to make orange and carrot juice. It's optional to strain them at this stage just in case anything got left behind.
Step 2: There are two ways you can go about this; you could either juice your own apples, or you can use store-bought apple juice, but it may have a strong sweet taste some people won't like. To make it less sweet, remove the orange juice. If you're making your own, wash, peel, and cut up your apples before placing them in the juicer.
Step 3: Assemble all your juices in a blender and add some ginger for a little jump in your overall flavor. This is also optional, as you can easily replace ginger with something else such as honey or sugar if sweet is what you want.
Step 4: Place ice into your glasses, pour the blended juice over it, and enjoy!
Read More: How to Peel Ginger: Also Grate, Chop, And Store It
---
Carrot and Celery Juice
When you partner carrots and celery together, you get a juice that fights off digestive issues. You'll also see a handful of other ingredients in this juice that amplify its taste and health benefits.
Ingredients
Apple Juice (red apples)
Celery Juice (celery)
Ginger Juice (ginger)
Carrot juice (carrots)
Lemon juice
Mint leaves
Sugar
Ice cubes
Directions
Step 1: The first step, as always, is to juice the fruits and vegetables. For the apples, ginger, and carrots, make sure they are washed, skinned, and chopped up so they fit into your juicer. The celery doesn't have to be chopped or skinned, just washed beforehand. You can place these juices in the fridge to chill them a little if you want.
Step 2: Assemble all of the juices into a blender and add a bit of lemon juice as well as sugar. Blend until there are no solids or distinguishable colors. You can strain this mixture as well if you want to.
Step 3: Place ice cubes into your glasses and pour the juice on top of them. Sprinkle the mint leaves on top of your juice glasses for a fresh aroma and decorative purposes.
Read More: How Much Juice In One Lemon – Ultimate Juice & Zest Guide
---
NutriBullet Carrot Juice – Final Thoughts
And that's it! Here are some amazing NutriBullet carrot recipes you can make in the day for a healthy and refreshing boost!
Read More: Nutribullet Recipes For Diabetics