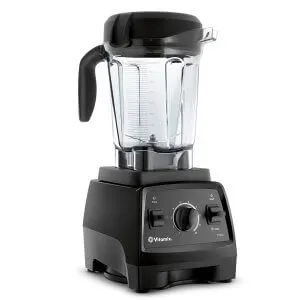 Powerful 2.2HP Motor
Quiet Operation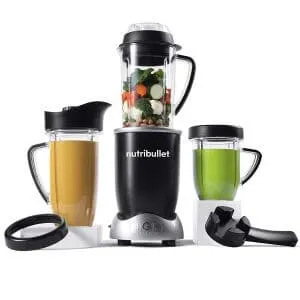 Powerful 1700W Motor
Convenient & Portable
---
If soup is a staple in your house, then you're in luck. This review of the best blender for soup will give you everything you need to know about making soup in a blender and getting it right.
While most blenders are known for whipping up quick smoothies and shakes, you can also choose from models that will give you piping hot soup in a matter of minutes. The trick is to find a blender that along with being efficient and thorough also fits the dimensions and demands of your kitchen, and of course, you budget limitations.
In addition, soup making involves handling hot ingredients which means your blender should have the capability to do that. Most models will do this by generating enough heat through blade rotation to transfer it to the ingredients inside. At the same time, while some may let you prepare soup from scratch, others may require slight pre-cooking or browning before you put in the ingredients.
So, to see which blenders will work for you, here's my take on the three best blenders for soup.
Top Rated Soup Blenders of 2022
---
Vitamix 7500 G-Series Blender: Best Overall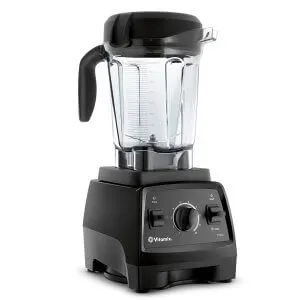 If you've always wanted a blender with both hot and cold processing ability, then check out the Vitamix 7500 model.
Hot and Cold Processing
The Vitamix 7500 handles everything hot and cold beautifully. With its 2.2 HP motor, this is one powerhouse blender. Featuring professional-quality precision and control, the 7500 packs a nice punch and works well to mix soup ingredients to a consistent blend.
The super powerful motor comes with 10 variable speed settings and its heavy-duty base stays put when the blender is in use.
The comprehensive dial with variable speed control that starts at 1 and ramps up to 10 is easy to control and gives fair flexibility on how long to blend and how fast the speed. Plus, the 10 speeds plus pulse function means that you can scroll between gentle liquifying and complete pulverization.
To which end, this blender has a more durable construction than the average blender.
Superior Performance
With the absence of any preset features, the 7500 remains one of the easiest blenders to use. Yet, it can equally well give you the performance that blenders with more features boast of.
Much of this excellence comes from the 7500's updated Next Gen motor that showcases a few impressive specs. For one, the Next Gen motor allows this blender to perform much quieter than its preceding Vitamix models. Then, there is a radial cooling fan installed, a thermal protection system, and larger air intake vents, all of which collaborate to keep the motor running cool. This is a very important feature in blenders that promise to work with hot ingredients.
---
NutriBullet Rx N17-1001 Blender: Budget Pick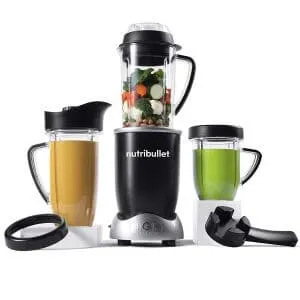 A powerful blender, the NutriBullet Rx is the one to get if you're into savory soups. It has 1700 watts of power to power through hearty veggies and lets you blend everything directly into NutriBullet cups which come with their own lids.
Soup Prep on A Budget
You can trust NutriBullet to offer an affordable blender that cooks your food while blending it. The Rx has a fantastic Soup blending program that lets you prepare hot soup in just seven minutes.
Using the Souperblast pitcher that comes with this unit, you get a container that has a vented lid to blitz veggies completely. Although there are no On/Off buttons or speed settings, the Rx will adjust automatically to the weight of the contents for the right amount of time.
One thing to note is that since the blender won't brown ingredients, some pre-cooking may be needed beforehand.
Impressive Aesthetics and Performance
Featuring a sleek design, the NutriBullet impresses in the aesthetics department and also provides functionality that is as impressive as its design. Its small profile, improved blade design, and smart features make it a treat to have in a small kitchen or anywhere where space is limited.
Its blades rotate at between 25,000 and 30,000 RPM which makes the Rx one of the most versatile blenders available. With this machine, you can take on any blending task and get the right results.
Take all that and pair it up with the collection of accessories you get with your purchase and you have a deal that is hard to pass by.
---
Blendtec Total Classic Blender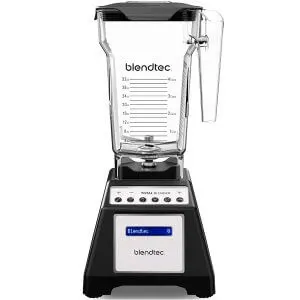 This all-time favorite model from Blendtec continues to live up to the hype, and for good reason too.
Versatile Blender
Thanks to its task-specific speeds/ pre-programmable cycles, digital touchpad, and automated shut-off feature, the Blendtec Total classic takes the guesswork out of making almost anything including soup. The minimally styled control panel also features a Pulse function to give you more control over what you blend.
Performance-wise, the blades on the Total Classic spin at 29,000 RPM, working with a 3 HP motor. And if the speed isn't enough to get your hot ingredients in action, then the Total Classic also features the trademark dull Blendtec blade to get the work done. The thick, blunt blade works its way through soup ingredients to give you either a chunky consistency or a smooth one, whichever you are looking for.
Build and Construction
Because it is designed to handle hot ingredients, the Total Classic is also built accordingly. With this purchase, you get the whole shebang with an all-metal drive, a heavy and sturdy base as well as the patented WildSide+ Jar.
The 90-oz WildSide+ Jar is an ideal solution for handling hot ingredients with plenty of room to spare. The wide base and square jar helps increase blending capacity by drawing ingredients to the jar's base for a superior blend, taking the blender's performance to another level.
Altogether, the Blendtec Total Classic makes for one seamless blending experience. And even though it is pricy, this is an investment you can feel confident in.
---
Best Blender for Soup: A Complete Buying Guide
Blenders come in all different shapes, sizes, and specifications so it makes sense to evaluate the needs of your kitchen. For infrequent use, an inexpensive budget option could very well suffice, but for more specific blending tasks, the machine needs to come with specific features as well.
Blades
Contrary to popular opinion, better-performing blenders don't always come with sharp blades that are prone to dull over time. Instead, they come with strong blades that stand the test of time and are able to pulverize just about anything. This also makes them safer to clean.
Another thing to note is that blenders with the ability to process hot ingredients will mostly feature BPA-free Tritan plastic jars since these are better able to withstand high-speed blades without the risk of shattering.
Presets
If you're the kind of person who has to second-guess when blending, then look for something with preset features. Presets take all the guesswork out of the fear of over blending your ingredients or leaving them under blended.
This can be especially helpful when you're trying to cook your ingredients while blending.
While basic models will have just a few speeds, a more featured-packed blender will have several. For soup making, consider models that come with a soup feature and have the potential to handle hot ingredients.
Related Articles:
Vented Lids
This is a must for soup making as the heat created during the blending will raise the temperature inside the container. Vented lids work as a safety mechanism when processing hot food so steam can be released.
Some lids also come with a filler cap allowing you to add ingredients while the machine is still in use, but obviously not during soup blending. It is a nifty little feature though for other blending tasks.
Cooling Capacity
For any blenders that handle hot ingredients, its cooling capacity should be considered carefully.
Most blenders will stop running and won't start again until the motor has cooled down completely. Depending on the model, this can take anywhere from a good 15 minutes to an hour or so.
Typically, thicker blends or in this case hot ingredient blending can cause overheating issues. But a blender with a strong cooling system can avoid this and prevent the hassle of stopping midway through blending.
Clean Up
You'll definitely get more use out of a blender that's easy to clean. Look for models where the removable parts are dishwasher safe. For some blenders, even the jugs will split apart to facilitate cleaning the blades.
Best Blender for Soup: Final Thoughts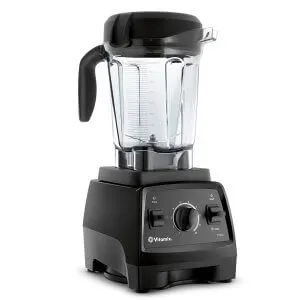 The Vitamix 7500 stays a cut above the rest given its extensive repertoire to not only make soups but also drinks, dips, sauces, spreads, purees, and much more, all with the same blade. While this blender is an investment, it's hard to find a better performing model that can do so much in such a small package.
NutriBullet loyalists looking to upgrade to something with a little more oomph love the Rx. You get flawlessly smooth consistency at a pocket-friendly price and the NutriBullet Rx makes short work of anything you put in it.
Although commercial-grade quality, the Blendtec Total Classic has been designed with the home-user in mind. The Total Classic is user-friendly with well-designed functions including presets and comes with a jug with a generous capacity for your soup making needs.
Related Articles: