Powerful 2.2HP Motor
Wi-Fi Connectivity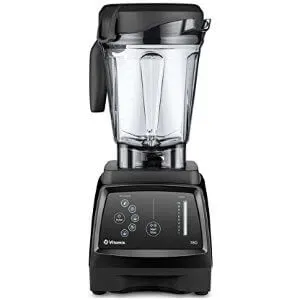 Powerful 2.2HP Motor
Touchscreen Controls
---
Are you ready for the biggest giants in blending? It's time to find out which is better: Vitamix 780 vs A3500. These are two of the most high-end blenders on Earth. They have every feature you could possibly want in a blender. The only thing they don't do is wash your clothes or change your sheets.
Touchscreen controls, supercharged motors, wireless connectivity, full programmability, specialized timers, pre-programmed settings, and even mobile apps. These are just some of the premium features you get when purchasing the ultimate Vitamix blending machine.
And even though the Vitamix 780 and the Vitamix A3500 are guaranteed to last years to come thanks to their smart hardware and meticulously designed components, each has a little something special it brings to the table.
For everyday blending, nothing does it better than Vitamix. Be prepared to have kitchen supremacy with your new blender, which will provide you with consistent blending power every day of the week, from smoothies to milkshakes and back again.
Vitamix 780 Vs Vitamix A3500: Comparison
Vitamix 780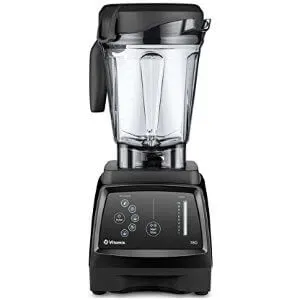 PROS
Impressive Pulse Feature
64-Ounce Low-Pro Container
LED Control Panel w/ Touchscreen
CONS
The Price is Very Steep for a Blender
Does Not Come with Travel Cups
---
Vitamix 780 Blender Review
The Vitamix 780 Blender comes with everything you would expect to receive with a super high-tech blender. Masterfully designed cutting blades, automatic blending, advanced pulse, and even a touchscreen control panel. If you are in the market for versatility, look no further than the Vitamix 780 Blender.
Best Blade Technology
When you use an ordinary, run of the mill blender, chances are the blades are going to be dull, ineffective, and just generally not well made. But when you buy the Vitamix 780, you get blades that are aircraft-grade stainless steel. Roughly a dozen minute details go into the unique design of each blade, all working to blend and chop with a samurai's precision.
Clean Yourself!
Nobody wants to clean their blender. Cleanup is arguably the worst part of blending smoothies, shakes, salsas, sauces, baby food, and everything else. But with the Vitamix 780, you don't have to clean anymore. Not even after yourself!
By adding a drop of dish soap and a splash of warm water into your blenders tough 64-ounce carafe, you let the machine clean itself. Turn it on, let it run its course for about a minute, and then rinse. There is nothing better than having a machine that cleans itself.
---
Vitamix A3500 Ascent Series Smart Blender Review
Let's talk about the Vitamix A3500 Ascent Series Smart Blender. As part of the Ascent Series, the Vitamix a3500 is definitely the flagship model. This baby packs a mean punch in the best possible way. If you need something blended, a quick suggestion for a recipe, and the ease of doing everything with touch controls, the Vitamix a3500 is right for you.
The Best of the Best
I would honestly run out of space trying to list all the features you get with this blender. You can make so much more than just smoothies. Stainless-steel blades combined with a high-performance motor and a precisely designed container make for some of the most thorough and professional blending ever.
The Vitamix a3500 is durable, it is reliable for a very long time, and it comes with an outstanding warranty. This is really a great product for people who appreciate quality. This is not your budget, low-shelf blender.
So Much Tech
Everything here is technologically advanced, from the wireless connectivity that adjusts to the size of the container you are using, to the touch screen controls that allows for easy usage of the machine, all the way to the smart Vitamix Perfect Blend application, which offers over 500 recipes and 17 programs. This is the blender with the most technology you'll ever find.
---
Vitamix 780 vs A3500: Main Product Differences
It is surprising how many differences can be found between these two machines considering how close they are in price and how much they even look the same. And yet, these are two drastically different blending units. Let's take a look.
Pricing
Normally you would be considering price differences. However, price is not even a discussion when looking at the Vitamix 780 and a3500. These are not budget machines and are in fact very similarly priced. If you are looking to buy one of these powerful blenders, you have already accepted that the budget has gone out the window.
This battle comes down to quality.
Way More Tech
The Vitamix A3500 is in a league of its own. I mean that literally, it belongs to a whole different series of blenders that have way more technology jammed into them than what you find inside the Vitamix 780.
For example, the a3500 offers smart technology that automatically detects when you change containers, then adjusts its internal programming for the best possible blending speed and time. The 780 does not come with this feature.
Also, the Vitamix a3500 Connects to the Perfect Blend app, unlocking even more potential with extra programs and hundreds of unique recipes that will keep you having fun in the kitchen for longer.
Finally, I appreciate the touchscreen controls on the a3500 more. They feel more intuitive and generally easier to use. That said, the 780 does have a very attractive front interface with touchscreen controls as well.
Vitamix 780 vs A3500: Final Thoughts
My final opinion may not come as much of a surprise. My vote is in favor of the Vitamix A3500 Ascent Series Smart Blender. This, to me, is the better unit – though the Vitamix 780 is still one of the best blenders on the market today.
What shocks me is that the a3500 is cheaper. I know I said money is not an issue here, but it still shocks me to see a better, newer, and more versatile unit at a lower price.
Considering you get 5 program settings, the ability to pair your blender to a specialized application on your phone, highly advanced touchscreen technology, and a blender that works to make smoothies and milkshakes, protein shakes and hot soup, and everything else under the sun – for a lower cost than a machine that only has half the features, this is a no-brainer. The Vitamix a3500 is the better machine.