We have all experienced brain fog before, and you may be wondering which are the best smoothies for brain fog. Well, I'm here to tell you!
Brain fog is the horrible groggy and uncertain mist that seems to clog our brain sometimes, making it difficult to concentrate and nearly impossible to do anything productive. Basically, brain fog is serious mental fatigue. But there is a cure to the dreaded brain fog!
It comes in the form of a smoothie. By adding just the right ingredients, you can expect your brain fog to dissipate, your senses to be regained, and your clarity drastically sharpened. Whether you are an athlete who needs to be on their game, a student who needs concentration to study, or a regular Joe who just wants to feel better, the brain fog smoothie is for you.
Read More: 7 ways to make a smoothie thicker
Where Does Brain Fog Come From?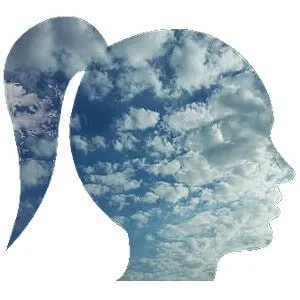 There is no one answer to this question. Some blame age, claiming the brain gets slower and groggier as the years go on. Some people say a cell called microglia is to blame, as this cell is responsible for keeping our brains clear of pollution, but the cells do not get produced so much in old age. The truth is that nobody knows for sure. There are too many factors.
Mental fatigue from too much stress, too much work, not enough sleep, social anxiety, and general worrying – so many things can contribute to a bad case of brain fog. The good news is that with an anti-brain fog smoothie and a few minutes to collect yourself, you can get back to your normal self in no time.
Do Berries Fix Brain Fog?
We are going to jump straight into two topics. First, the microglia cells that ensure your brain continues to function at optimum levels. Second, your memory. Both crucial brain functions rely on having a clear mind unburdened by oxidative stress and damage from free radicals. What's the best way to fix it? An army of berries.
Berries, especially blueberries and raspberries, have a unique mixture of minerals and nutrients that allow them to fight off free radical destruction that causes memory corruption while keeping your microglia cells functioning at peak performance.
The result is improved memory and clearer cognitive awareness. In plain English, no more brain fog. Of course, for this to be truly effective and for the full neuron inflammation in your brain to go down enough to banish brain fog forever, you must eat berries on the regular.
By getting yourself a quality blender, trying the recipes I'm about to show you, and staying on a healthy diet that includes blueberries and raspberries, you will see permanent results. Increased memory and a stronger brain!
The Blueberry Anti-Brain Fog Smoothie
The powerful blueberry anti-brain fog smoothie comes full of dietary fiber, healthy protein, a whopping serving of vitamin C and iron, and a fair bit of sugar. Not only can you use this smoothie to fight brain fog and mental encumberment, but you can also use it as an energy booster at any time of the day.
The anti-brain fog smoothie is also a great immune booster because it has 43 milligrams of vitamin C in only 16 ounces. Plus, it only has 118 calories. This may not be the fanciest smoothie full of beans and seeds and extracts, but it will definitely help fight your brain fatigue while providing extra energy.
Ingredients:
1 Cup of Fresh Spinach
1 Cup of Brewed Green Tea (Chilled)
¾ Cup of Blueberries
¾ Cup of Raspberries
Instructions:
You want to make this smoothie in a two-part blend. First, blend the fresh spinach and the chilled green tea until smooth and silky. Next, add the blueberries and raspberries and blend again. The second blend should take no more than 20 or 30 seconds.
The final product will be a murky red smoothie, chilled to perfection, and ready to enjoy. Say goodbye to brain fog forever. After drinking this smoothie every day for a while, you will feel significant differences.
The Memory Boosting Strawberry Smoothie
The memory-boosting strawberry smoothie is a great choice for having after a meal. I'm sure you know all about the annoying post-meal brain fog that makes you feel like passing out for the next three years. By drinking this smoothie, you can continue your day without all of that mental drain.
Plus, it is a great memory-booster. The full cup of blueberries is great for maintaining memory functions as well as overall cognitive responses. With the cannellini beans, your blood sugars should be well balanced. Then there is the big iron boost, which also works to safeguard your long-term memory.
This is one of those healthy treats you just can't pass up. If you want to be a brain wizard and remember everything until the day you are 99, drink a memory-boosting strawberry smoothie every day.
Ingredients:
1 Chopped Brazil Nut (Raw)
1 Cup of Frozen Blueberries
1 Cup of Frozen Strawberries
½ Cup of Drained Cannellini Beans
2 Cups of Water
1 Tablespoon of Sunflower Seeds
1 Tablespoon of Flaxseed
Instructions:
Using the two cups of water as your liquid base, blend all the ingredients for roughly 30 to 60 seconds until your smoothie looks perfect. By using frozen berries, you will have no need for ice, as your drink will already be chilled.
It is important to note that using the cannellini beans means your smoothie will not be 100% raw. If you prefer not to use the beans, feel free to leave them out of the recipe.
Smoothie for Brain Fog: Final Thoughts
Now that you know how amazing berries are for keeping your mind in good working order, feel free to experiment using blueberries and other natural ingredients. Adding flaxseed, sunflower seeds, or chia seeds is always a bonus when crafting anti-brain fog smoothies.
Remember that you are what you eat, and if you are having trouble with focusing or maintaining memory, it may be time to switch your diet and start enjoying some healthy smoothies to feel better throughout the day. All these delicious and healthy recipes can be easily made using Ninja blenders .