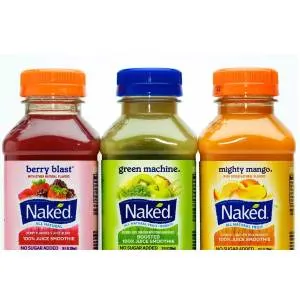 One of the most popular juice brands in the United States is probably Naked Juice, a product of PepsiCo. The Naked Juice brand makes fruit and vegetable smoothies and juices that are popular due to the enticing flavor combinations.
However, a closer look at their product labels reveals that these beverages are high in natural sugar, with not many added benefits.
The manufacturers of Naked Juice branded the range of beverages as healthy but at the same time indicates that the drinks are not low in calories hence sparking a lot of controversies.
Naked Juice has also been criticized for not being as healthy as they claim to be. The company uses buzzwords like "no added sugar" with smiling produce (apples, bananas, etc.) on their labels to convince health-conscious people that their products are good for them.
So is Naked Juice actually good for you? Let's break it down.
Read More: 23 simple juice recipes
Is Naked Juice Healthy?
Compared to ordinary soft drinks, Naked Juice can seem to offer consumers more nutritional value. However, just because it isn't as sugary as other soft drinks, doesn't mean that Naked Juice is actually healthy.
Naked Juice uses fruit and vegetables, that contain a lot of natural sugar to make their juices taste better. The end result is a tasty drink that has all of the sugar and calories of fruit, without any of the fiber, nutrients, and everything else that makes fruit healthy.
The fact of the matter is if you are looking towards drinking Naked Juice for its nutritional benefit, then you may need to think again.
Naked Juice contains lots of fruit per portion, but to get the full benefits of the fruit you would be better eating it whole.
On the other hand, if you were to consume at least two bottles per day on a regular basis, then Naked Juice would be unhealthy for your body.
Drinking two bottles will add around 600 – 1000 extra calories per day, which will almost certainly lead to weight gain.
Naked Juices could be healthy if consumed in moderation, but there are much better options out there for a nutritious meal replacement.
Read More: How to Make Protein Shakes Taste Better: 10 Simple Tips
Are all the naked juices healthy?
To answer this question, I will analyze some of the drinks Naked offers in a 450ml bottle and examine their nutritional value. Read on to find out!
Naked juice machines
Naked has a wide variety of flavors in the Machine juices selection. The juices or smoothies are made from fruit juice with kale, spirulina, flax seeds, ginger, and wheatgrass additives.
The Red, Rainbow, Green, Blue, Vitamin D, and Power C machines have calorie levels ranging between 220-320 in each standard bottle of 450 ml.
Indulgent proteins
There are two flavors in the Naked Juice Indulgence Proteins; Vanilla protein & Chocolate protein. Each contains 30 grams of protein.
The Vanilla protein has 370 calories, while the Chocolate protein has 410 calories in the standard bottle.
Read More: What is the best blender for protein shakes?
Naked Plus
The Naked Plus range of Naked Juices contains protein boosts from different fruit and vegetable combos. The calorie content ranges from 220-400 in the regular bottle.
From the analyzed Naked Juices, the calorie content per bottle is high. Naked describes the drinks as 'not-a-low-calorie food.'
High consumption of Naked Juices could be harmful to your health. Consume Naked Juice in small amounts to benefit from its nutritional content.
Read More: How to Eat 100 Grams of Protein a Day: Simple Diet Tips
Are there potential health benefits of naked juices?
Yes, when taken in moderation, Naked Juice could be good for your health, given that it contains no artificial additives or refined sugars.
According to research, consuming beverages with natural sugars from fruits and vegetables could provide the body's daily antioxidant requirements.
Antioxidants from moderately consumed Naked Juices are good in providing your body with protection from damages that may be caused by free radicals, which may cause cell damage.
A good dose of antioxidant from Naked Juice may help rejuvenate skin cells and eliminate harmful content from your body, making your skin look young and healthy.
Naked juices also contain various vitamins and minerals such as Vitamin C, A, B2, & B6, which are suitable for boosting your immune system.
Read More: Vitamix Blender for Juicing: How to Make Delicious Juice
Should I be worried about the low fiber content in naked juice?
Yes, you should be concerned about the low fiber content in Naked Juices if you purchased a bottle or more for the 'supposed' health benefits.
Naked Juices have the majority of the fruit and vegetable fiber content eliminated during the preparation process.
Fiber is known for lowering cholesterol levels in the body. Fiber is good in aiding digestion by preventing the build-up of unnecessary fats; hence it helps with weight loss and maintenance.
When you consume Naked Juice which is high in sugars and low in fiber, it means that you will only be increasing cholesterol levels in your body which is a health risk.
However, if you purchased a bottle of Naked Juice to quench your thirst and honor your sweet tooth demand, then you have nothing to worry over the low fiber content.
How healthy are the natural sugars in Naked juices?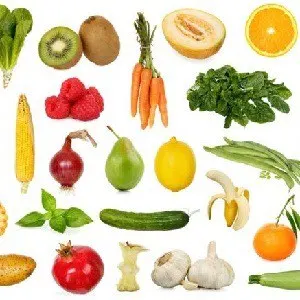 The amount of sugar in a single Naked Juice bottle is a little too much to be considered healthy unless you consume it in moderation.
Naked Juices containers have a "No Sugars Added" tagline on their labels. You may then wonder where the sweetness in every bottle of Naked Juice comes from.
Naked Juices are packed with high sugar content, which PepsiCo is very transparent about by sharing the nutritional content of the drinks.
The high sugar content in Naked Juices is from the natural fruits and vegetables used in the drinks. By "No Sugar Added," Naked means that the drinks are free from artificial sugar.
However, excessive consumption of sugars, whether natural or refined in unhealthy, could increase the risk of high cholesterol, diabetes, and other metabolic problems in your body.
Can I gain weight from consuming Naked juice?
No, if taken in moderation, and yes, if taken in massive amounts.
The 100% sugars from fruits and vegetables in Naked Juice have fructose content which lowers the body's fat digestion and calorie expenditure.
A high intake of Naked Juice means that your body has a lower fat-burning rate, and higher calorie retention translates to weight gain.
If your goal is to watch your weight by maintaining it as-is or losing some, you might consider taking very moderate amounts of Naked Juice for its health benefits.
Are Naked juices healthy for vegans?
Yes, some Naked Juices can be taken in moderation by vegans to achieve the desired nutritional benefits.
The Green Machine is best for vegans as it contains no animal proteins, no refined sugars, no gelatin, and animal enzymes.
If taken in moderation, the Green Machine Naked Juice is packed with a mixture of natural fruits and vegetables, which provide a range of nutrients and vitamins to the body.
In a single standard bottle of Green Machine, vegans enjoy a taste of the following ingredients;
Apples, mangoes, pineapples, bananas, kiwi, spirulina, broccoli, spinach, wheatgrass, kale, parsley, barley grass, alfalfa, garlic, and ginger.
Not sure which Naked juice to try? You can buy a variety pack from Amazon and try out all of the flavors to see which is your favorite.
The Naked juice lawsuit
In 2012, a class-action lawsuit was filed against PepsiCo, makers of Naked Juice. The lawsuit was based on the label claiming that the drinks were "100% natural", "100% juice", and other misleading claims.
The lawsuit claims that their marketing suggests that you can drink Naked Juice if you're looking to lose weight or maintain your current weight but fail to mention the high sugar content.
The plaintiffs claim that this misleads people into believing that it is healthy and not sugary like traditional soft drinks, although it contains similar amounts of sugar and calories as other regular sodas.
PepsiCo refutes these claims by stating that consumers are aware of the sugar content in their drinks, but continue to buy them. PepsiCo further adds by saying that all of their fruit-based products have an amount of naturally occurring sugar and people should take this into account while making a purchase.
Naked Juice has never been marketed as a weight-loss product, which also nullifies the claims that consumers think that drinking Naked Juice will help them lose weight or maintain their current weight.
However, PepsiCo does not deny that there is no added sugar unlike many other gourmet juices on the market. The lawsuit was settled by PepsiCo for $9 million.
Naked Juice's response to the lawsuits
PepsiCo responded to the allegations by claiming that they have been "misunderstood." They also claim that their Naked Juice drinks are a healthy way of fueling your body with nutrients.
The company went on to state that if people truly want to lose weight, then they should cut down on the intake of calorie-heavy food and drinks, including those made from refined sugars.
Is Naked Juice healthy: final thoughts
Naked Juices are healthy only if taken in moderation. The high sugar and calorie content from 100% natural fruits and vegetables can damage your health if consumed in high doses.
Consumers should look at the calorie and sugar content in their favorite Naked Juice when searching for its health benefit.
Naked Juice manufacturers PepsiCo offer consumers the Naked truth about the nutritional content of each drink.
However, if you just want to drink something tasty and sweet to quench your thirst then Naked Juices are good for that.
Naked Juices should always be consumed in moderation. You should never go overboard with sugar content or calories so as not to provide health hazards to the body.