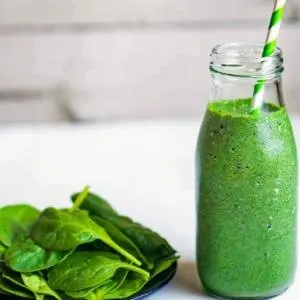 Frozen spinach smoothies are one of the healthiest smoothie choices you can make. While any green leafy vegetable is good for you, spinach contains a lot of healthy nutrients that increase your resistance and makes you less susceptible to diseases and viruses.
The great thing about spinach is that it needs minimal preparation. You can buy it fresh and put it straight in the freezer, or you can buy it pre-frozen. You don't need to cook it or even blanch it before adding it to your smoothie.
In this article, I share 5 healthy and quick frozen spinach smoothie recipes. Start your day with one of these and you will be on track for a healthy and happy day!
Frozen spinach smoothies: 5 Healthy & Quick Recipes
Opinions about the taste of spinach vary widely. Some people don't like it, while others eat it on a weekly basis. The great thing about a smoothie is that you can add different ingredients to disguise the taste, while still getting all of the benefits.
This creates a delicious taste with important vitamins and minerals present. A spinach smoothie is one of the healthiest smoothies out there. Therefore, use the following combination tips that even if you are not a fan of spinach, you will still enjoy the taste and all the benefits!
Read More: What is the best blender for making green smoothies?
Is a smoothie with spinach healthy?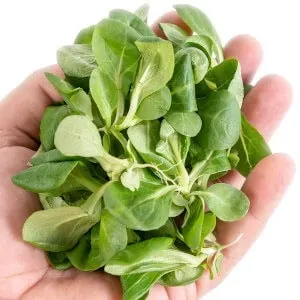 I would like to explain to you why a smoothie with spinach is healthy. Let's look at the nutrients and properties of spinach.
Spinach is a green leafy vegetable. Spinach grows all over the world except in tropical countries. In addition, spinach contains a lot of healthy vitamins and minerals. Below you can see a handy overview of the nutrients present.
Read More: How to Eat 100 Grams of Protein a Day: Simple Diet Tips
Per 100 Grams Spinach
Kcal: 15
Water: 93%
Carbohydrates: 0.5 grams
Protein: 3 grams
Fat 0.3 grams
Vitamins in spinach
Minerals in spinach
Iron
Potassium
Calcium
Copper
Magnesium
Sodium
Phosphorus
Zinc
You need all these vitamins and minerals on a daily basis. The ideal thing about a smoothie with spinach is that you get important nutrients in an easy way. Later I will share some healthy and delicious recipes that combine spinach with fruit.
Read More: Healthy vegetable smoothie recipes
Fresh spinach or frozen spinach?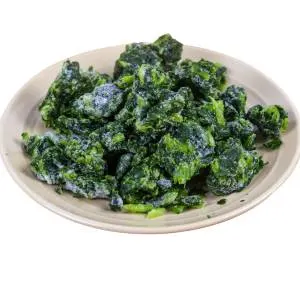 Fresh spinach or frozen spinach are both healthy for making smoothies. However, I would like to explain to you what the differences are.
With frozen spinach, it is the case that it is immediately frozen after harvesting. This way vitamins and minerals are preserved.
Fresh spinach can equally well contain all vitamins and minerals, but it is important that the transportation process has been in order. When fresh spinach is exposed too much, it loses some nutrients.
For example, you can buy fresh spinach and frozen spinach and alternate what you use for a shake. Frozen spinach does not need to be thawed first. You can put the spinach cubes directly in your blender.
Read More: How to freeze spinach for smoothies
Storing a spinach smoothie
Before you start making a spinach smoothie, it is useful to know how best to store it.
A spinach smoothie can be kept for 2 days if it is refrigerated in an airtight glass jar. Personally, I make a smoothie and drink it the same day. This way you can be sure that all the important nutrients are not lost.
5 frozen spinach smoothie recipes
The following recipes are for 1 or 2 smoothies. If you want to make a larger amount, you can double the ingredients.
Sweet spinach, strawberry, and kiwi smoothie
Ingredients
100 ml of water
1 handful of spinach
1 kiwi
1 cup of strawberries
Preparation
Open your blender container and put the spinach in it. Scoop out the flesh from the kiwi and put it in the blender together with the strawberries on top of the spinach. Now add the 100 ml of water to the blender and blend until you have a smooth consistency. Your sweet smoothie is ready.
Read More: Can you freeze smoothies?
---
Energy smoothie with spinach, chia seeds, and goji berries
Ingredients
100 ml water
100 ml almond milk
1 tablespoon lemon juice
1 handful spinach
1 tablespoon chia seeds
1 tablespoon goji berries
1 half of banana
Preparation
Start with the spinach and add all the ingredients from the list above. Let the blender do its work and finish the smoothie by lightly sprinkling chia seeds over it.
---
Smooth spinach, banana, and avocado smoothie
Ingredients
150 ml water
1 half of banana
1 half of avocado
25 grams of almonds
Preparation
Put the spinach in the blender and add the banana and avocado. Chop the almonds into small pieces and add them to the blender with 150 ml of water. Blend well and your smoothie is ready.
---
Fresh smoothie with spinach, celery, and cashew nuts
Ingredients
200 ml almond milk
1 handful of spinach
1 mango
1 stalk of celery
20 grams of cashew nuts
1 tablespoon of honey
Preparation
Take your blender and add spinach, mango, celery, cashew nuts, and almond milk. Let the blender do its work for about 10 seconds and add 1 tablespoon of honey. Blend again until the mixture turns into a smooth consistency.
---
Green smoothie with spinach, kale, and pineapple
Ingredients
200 ml water
1 handful of spinach
1 handful of kale
1 banana
1 pineapple
Preparation
Place the spinach and kale in the blender. Add the banana and pineapple with 200 ml of water. Now let the blender do the work and your healthy and delicious smoothie is ready!
---
How many spinach smoothies can you drink per day?
1 to 2 glasses a day is perfect to start with, and it may take a bit of time for your body to get used to all of the extra nutrients.
During a diet, you can drink an average of 1 liter per day, although be careful not to load your smoothies with too much fruit. It depends on your goal, how many smoothies you are going to drink.
Make sure you continue to eat solid foods. The best way to do this is through pure and unprocessed food. This keeps your stomach active and you lose weight faster than if you only drink smoothies.
Frozen spinach smoothie: final thoughts
You have now learned a lot about the benefits of spinach smoothies. The recipes I share are incredibly tasty and super healthy. Be sure to try a few recipes and don't be afraid to mix it up and try new ingredients.
Do you have any healthy and tasty spinach smoothie recipes? Share them on our social media pages, which you will find at the bottom of the page. Also, feel free to share these recipes or the entire article with your family and friends.
I wish you success and above all have fun making healthy spinach smoothies!
Read More: What is the best blender for smoothies with frozen fruit?