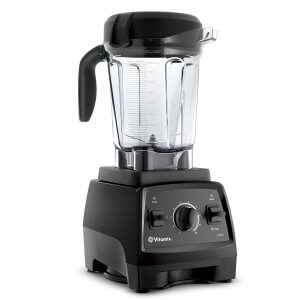 If you have a Vitamix blender, and if you are new to blending, you are probably extremely excited thinking about all the possible recipes you can make. Luckily for you, today we are going to talk about the best things to make in a Vitamix blender.
It should be no surprise that the capabilities of any Vitamix are immense. Not only can you make smoothies, but you can also make iced drinks, soups, and so much more.
Today we are going to dig deep into the best things you can make using your Vitamix. We will go through frozen desserts, delicious smoothies, and more exciting recipes.
Read More: Best Vitamix for green smoothies
Caramel Espresso Frappe
Let's start with a cold favorite. Are you tired of spending $42 every time you want a delicious frappuccino? The solution is to make your own using your Vitamix blender. This caramel espresso frappe tastes exactly like what you get in the coffee shop, only it doesn't cost nearly as much.
This is a frozen blend that mixes espresso with caramel and chocolate to make your mouth water. It requires only a few ingredients, and you can have it finished within 5 minutes. This is an excellent way to cool down on a hot summer afternoon.
Ingredients:
1 Cup Whole Milk
½ Cup Cold Espresso
¼ Cup Caramel Sauce
¼ Cup Chocolate Milk Powder
2 Cups Ice
Instructions
First, place all your ingredients inside your Vitamix blender. Be sure to put them inside your blender based on the order they are listed.
Next, select variable 1 and turn on the machine. Begin blending at the low setting and gradually increase until you hit variable 10. Then switch to high mode.
Blend for roughly 30 seconds, or until your smoothie has reached your preferred consistency. You can serve chilled immediately.
Gluten-Free Flour
Do you love baking but hate gluten? I have the solution for you right here in an easy recipe that only requires three ingredients. You can make this recipe for gluten-free flour in about 10 minutes inside your Vitamix blender.
Once you have mastered this recipe, you can use this multi-purpose flour for all kinds of different baking projects. No more worrying about gluten in your baking with this recipe! You will also never need to buy gluten-free flour at the store since you can make it at home.
Ingredients:
2 Cups White Rice Flour
2/3 Cup Potato Starch
1/3 Cup Tapioca Starch
Read More: Best blenders for making flour
Instructions:
Start by placing all your ingredients inside your Vitamix blender in the appropriate order. Start with your flour, then the potato starch, then your tapioca starch.
Select variable 1 and turn the machine on. Slowly increase your speed until you reach variable 10, then switch to high.
Blend all your ingredients for a full 15 seconds. You will notice after 15 seconds that all your ingredients have been properly incorporated and you now have a beautiful gluten-free flour to use in your next baking project.
Read More: Grinding Wheat Berries in a Vitamix Blender: How Easy Is It?
Iced Bubble Matcha Tea
What is better than matcha tea? Iced bubble matcha tea of course! If you are looking for a blast of matcha in a vibrant green bubble tea, this is the recipe you have been waiting for. The matcha powder works to infuse this drink with lots of great antioxidants, and the bubbles make for a traditional bubble-tea texture.
Ingredients:
1 Teaspoon Matcha Green Tea Powder
2 Tablespoons Water
2 Tablespoons Honey
1 Cup Almond Milk
½ Cup Ice
¼ Cup Tapioca Pearls (Cooked)
Instructions:
Combine your matcha powder with 2 tablespoons of hot water and let bloom for about 2 minutes. Set it aside for now.
The next step is to combine your honey, almond milk, matcha tea, and ice inside your powerful Vitamix blender. Seal the lid and begin blending on variable 1. Adjust the speed quickly to variable 10 and continue blending for approximately 30 seconds.
Pour the contents of your blender over the cooked tapioca pearls in a tall glass and enjoy your delicious iced bubble matcha tea.
Related Articles:
Almond Cookie Dough
This may come as a shock to you, but your Vitamix blender can indeed make almond cookie dough. By following this recipe, you will have the best dough for making crunchy almond cookies using nothing but your Vitamix machine. Obviously, you will need to cook the cookies in the oven, but the dough can all be made using your blender.
This is only one of dozens of different dough recipes that can be completed using your blender. Cookies, waffles, pancakes, muffins, and so much more can be mastered without a huge mess all thanks to your Vitamix blender.
Ingredients:
½ Cup Light Butter
1 Egg
½ Cup Granulated Sugar
1 Tablespoon Milk
½ Teaspoon Almond Extract
¾ Cup All-Purpose Flour
¾ Cup Whole Wheat Flour
¼ Teaspoon Salt
¼ Teaspoon Baking Soda
½ Cup Slivered Almonds
Instructions:
Preheat your oven to 350 degrees Fahrenheit.
Place your butter, sugar, egg, milk, and almond extract into your Vitamix blender and secure the lid.
Select variable 1 and begin blending.
Very slowly, increase the speed to variable 3 and continue blending for 15 seconds until all the ingredients appear to be creamed.
Stop the machine and remove the lid, then add your flours, baking soda, salt, and almonds. Put the lid back on the machine and start blending at variable 4. Blend for about 20 seconds while continuously using the tamper to push the ingredients deeper into the blades.
With your dough complete, you can drop teaspoon-sized blobs onto your cookie sheet to form the almond cookies. Be sure to line your cookie sheet with parchment first.
Bake your cookies for about 15 minutes, or until they have turned a beautiful golden brown. Let cool and then enjoy your almond cookies!
Read More: Making Dough in a Vitamix Blender – 2 Delicious Recipes