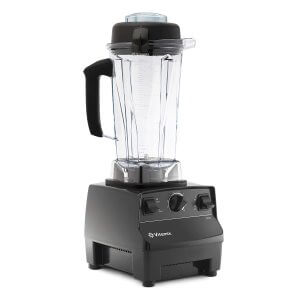 Most Popular Model
Simple Operation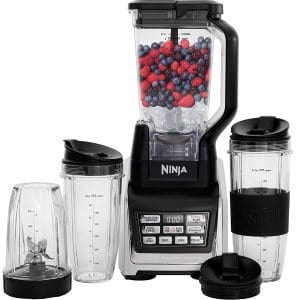 Powerful 1200W Motor
Large Capacity
---
Are you in the market for the best blender for making hot sauce? Today we are going to look at the three best blenders that can make your life in the kitchen easier, more convenient, and way more fun – especially when it comes to making your own homestyle hot sauce!
These three blenders all come equipped with the newest and greatest in blending technology, including durable blades and strong motors. You get variable speeds, huge containers, and pulse features to help make your favorite sauces, hot or otherwise. You can even pick up a new blender in a unique color.
The blenders on today's list range in price from budget to luxury. But don't worry, they all have the power you need for blending sauces, grinding spices, making smoothies, mixing shakes, and so much more. Explore your wildest cooking dreams by getting a great new blender!
Top Rated Blenders For Making Hot Sauce
---
Vitamix 5200 Blender – Best Overall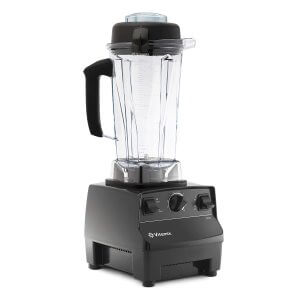 The Vitamix 5200 Blender is an all-star machine. This unit really is top of the line. You can pick it up for less than $450, it looks fantastic on your counter, and it works to replace your mixer, your juicer, and even your immersion blender. Plus, this particular Vitamix comes in black, white, or red.
Quality for Life
The greatest thing about purchasing the Vitamix 5200 is that you get a blender built to last a lifetime. From its robust motor to its solid, 64-oz container, everything simply works. The blender can clean itself using nothing but soap and water, it comes included with a unique tamper, and it uses a radial cooling fan and a thermal protection system for better longevity.
Plus, this blender comes with a 7-year warranty. That means that with this quality purchase, you have seven years covered. But don't worry, these blenders are designed to last a lifetime. You will never need to purchase another blender again, even after seven years. The motor won't burnout, the container won't break, and all the pieces are super easy to keep clean.
Blades & Soup
The blades on the Vitamix 5200 are hardened steel, crafted from aircraft-grade stainless steel and laser cut to absolute perfection. The blades are designed to chop and blend hard ingredients like ice and frozen veggies, while also being nuanced enough to grind hard ingredients like beans and nuts.
The blades are so good they can even heat a cold soup using the friction of their spinning. Turn a boring cold tomato soup into a steaming hot bowl of deliciousness in just a few minutes using your Vitamix blender. This is one of the features that ensures I can crown this the best blender for making hot sauce.
---
Ninja BL642 Blender – Budget Pick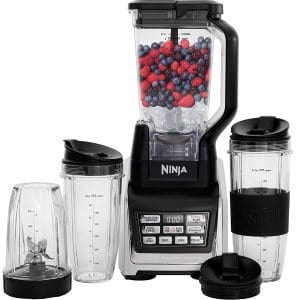 The Ninja BL642 Blender is a fantastic budget blender that you can pick up for far less than the others on today's list. It features auto iQ technology and intelligent blending, it has specialized extractor blades for delivering you nutrients, and it comes with a slew of amazing accessories.
Auto iQ Technology
The amazing automatic technology found inside this blender allows you to simply select a program and then let the blender do all the work for you. It has intelligent blending programs that don't require you to give constant supervision when making a drink. It already knows how long to blend particular recipes.
But even if you don't want to use the automatic smart technology, you can use the manual programs to control your blending speeds. It comes with a pulse feature, it has a standard blend and a super-high blend, and you can even put it on its lowest setting to effectively knead dough.
Personal Blending
Not only is this a large professional blender, but it's also a great personal blender. It comes with three different sizes of special Nutri Ninja cups, small, regular, and jumbo. It also comes with special slip & seal lids for each Ninja cup, allowing you to take your drinks with you on the go.
And when you don't want a personal drink, simply use the extra-large 72-oz container to make a massive batch of hot sauce, smoothie, or frozen dessert!
---
Blendtec Total Classic Countertop Blender – Good Alternative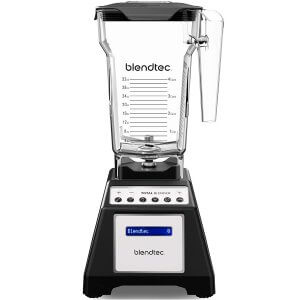 The Blendtec Total Classic Countertop Blender is a stylish and effective blender that can churn all your ingredients into a delicious smoothie. It also works to do food processing, to make specialty drinks, and to create your own hot sauce.
Lots of Blending Options
With this blender, you get loads of different options for blending. All of the blending cycles are easy to choose from thanks to the front menu on the blender. You can choose between 6 pre-programmed cycles to get the perfect blend every time.
These cycles include frozen dessert, iced drinks, smoothies, and soups. The blender already knows the proper settings for blending your most widely used recipes. It also has a 10-speed manual control system so that you can tweak your recipes in whichever way you want. You can also change the speed while blending to keep consistency.
The Strongest Blades
What I really love about the total classic is its strong blades. They are 80% thicker than other blades and 10x stronger. They are also not sharp. These blades come dull, and so you won't get poked or cut while cleaning. They also come equipped with specialized wings that make churning hot sauce much more effective than ever before.
The blades are designed in such a way that by adding a bit of soap and a squirt of water, your blender jar can clean itself in under one minute. The blades spin incredibly quick to make a vortex of cleaning power, saving you time and effort.
---
Best Blender for Making Hot Sauce: A Complete Buying Guide
Even though we are looking today at the best blenders for making hot sauce, I highly doubt anyone who spends upwards of $200 on a blender is only going to be using it for hot sauce. And so, let's talk about some of the main features to look for in a quality blender that can make you delicious hot sauce while allowing you to do lots of other creative things in the kitchen.
The Advantages of Having the Best Blender for Hot Sauce
If you regularly make your own hot sauce, or you have a hot sauce catering business, a good blender is essential. The last thing you want is chunks of raw food in your sauce or even worse, clumps of un-blended spices.
Depending on your hot sauce needs, there is a blender model for you. If you like to make your own hot sauce occasionally for yourself, then a smaller model will be sufficient. But if you have industrial hot sauce needs, then you're going to want something much bigger.
Personal Hot Sauce
Store-bought hot sauce out of a jar is good, but nothing beats fresh homemade hot sauce. It's surprisingly easy to make hot sauce yourself, and all you need is a good recipe and a decent blender.
If you have one of the blenders on this list, you will be able to whip up a batch of hot sauce in minutes. Impress your friends at your dinner party by making a fresh batch of homemade hot sauce in 5 minutes!
Industrial Hot Sauce
If you really only need a blender for making hot sauce, you're probably going to be making industrial-sized batches of hot sauce. You probably have your own special recipe and you want to make huge portions for selling at your local farmers market or giving to your friends as gifts.
For this reason, you definitely want a blender with a huge jar. Something between 40 ounces and 60 ounces just won't cut it. You should be able to make huge batches at the same time so that you can store your hot sauce and sell it at the market.
You want to pick up a quality blender with a huge jar of at least 70 ounces. This will give you lots of room for mixing huge amounts of ingredients, therefore saving you time in the long run since you don't need to make so many different batches of hot sauce.
The 3 Best Blenders For Making Hot Sauce
Features a Good Hot Sauce Blender Needs
There are a number of features in a blender that are essential for making hot sauce. Here are a few of the most important features to look for when choosing the best blender for making hot sauce.
Pulse Feature
The best blender for making hot sauce should come with a pulse feature. If you are interested in making hot sauce and other sauces, you need the ability to pulse your mixture. The pulse feature is when your blender spins rhythmically rather than consistently. Basically, it churns and pulses your salsas and sauces to give them a thicker texture. This is key to making a thick sauce. Always check for a pulse feature before you buy a new blender.
Versatility
Like I said before, you probably will be using your blender for more than just making sauces. It's always great to have some versatility in your kitchen appliance. By buying a well-rounded blender, you get lots more versatility for those times when you need to do different kinds of food processing.
Any professional blender will be able to make hot soup, chop your vegetable, grind dry grains like spices and coffee beans, and make liquid smoothies. Hot sauce is great, but you deserve a blender that can do everything. Look for a machine that offers speed controls, preset programs, and lots of versatility.
Design
The design of the blender isn't important when it comes to the quality of your hot sauce. What is important is how well the blender fits into your kitchen style. You don't want a blender that looks out of place and sticks out like a sore thumb. Pay some attention to this, and pick a hot sauce blender that will fit seamlessly into your kitchen aesthetics.
Settings
The settings on the blender are an important aspect to consider. As mentioned above, a pulse feature is handy to have for sauces and salsas. If you will be blending other food apart from hot sauce, then it's a good idea to choose a blender that has pre-programmed settings.
Pre-programmed settings allow you to add your ingredients to the blender, and then press a button. The blender will do all of the work while you get on with something else. Once the blender has finished its program it will stop. This is handy for making things like soup, so you don't have to stand next to the blender for 8 minutes.
Variable speed is also a great feature to have in a blender. With really thick ingredients you can start at a low speed, and then when you really need to blitz it into a sauce you can turn it up high.
Power
The blender can have all of the settings in the world, but if it's not got decent power then it will be useless. Power, usually measured in Watts, gives the blender motor the ability to spin the blades. If the blades can spin fast enough, the hot sauce isn't going to be smooth.
If you are occasionally making a quick batch of hot sauce for personal use, a blender with a motor power of 250 Watts should be sufficient. Keep in mind that if you want to blend other types of food then this may not be powerful enough.
If you are making large batches of hot sauce on a regular basis, you need something more powerful. Blenders with larger motors can be used more often and can run for a longer period of time without overheating.
Jar Size
Again, the size of the jar will depend on what your hot sauce needs are. Personal hot sauce use will only require a small container (unless you have a hot sauce addiction). One thing to think about is what else you will use the blender for. If you only make a small amount of hot sauce but make large batches of soup regularly, then opt for a bigger jar.
Similarly, if you are making large batches of hot sauce, then definitely get the largest blender container that you can. Nothing will frustrate you more than trying to fill up 100 hot sauce bottles with an 18-ounce blender jug.
How Easy is the Blender to Clean?
No matter how large or small the blender container is, it's still important that it is easy to clean. Hot sauce is not something that you want to mix with other less spicy foods, such as soup or healthy shakes. You don't really want any hidden chili seeds to sneak into your morning smoothie.
Most modern blenders contain a self-cleaning feature. This is definitely something that you want in a hot sauce blender. Cleaning a blender jug by hand is ok, but why bother when the blender can do it for you?
Once you have finished making your hot sauce, put a couple of drops of dish soap into the blender container, and fill with warm water. It's important not to overfill the blender as this will result in the blender overflowing. Press the self-cleaning button, and let the blender do its thing. Once the cleaning cycle has finished, simply empty the water out and give it a quick rinse.
Most of the leading blender brands also produce containers that are dishwasher safe. This is a real time saver as you don't even need to use the self-clean feature, just put it straight into the dishwasher. If you are making hot sauce, it's recommended that you self-clean the blender as well as put it through the dishwasher. This will ensure that every drop of hot sauce is cleaned.
Best Blender for Making Hot Sauce: Final Thoughts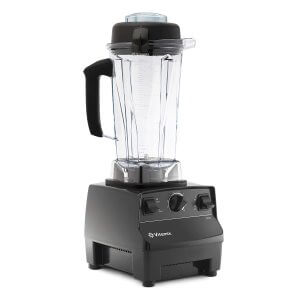 It's hard to pick an overall best out of the three blenders we looked at today. All of them work great at blending sauces and making your own homestyle recipes. The Ninja BL642 Blender is an awesome budget blender with loads of bells and whistles, while the Blendtec Total Classic Countertop Blender is an advanced unit that can be used for blending smoothies, sauces, and all kinds of other fun recipes.
However, the very best blender of them all is undoubtedly the Vitamix 5200. This blender has everything you need for chopping, grinding, blending, and making your own hot sauce. You can make baby food, nut butter, hot soups, and frozen desserts. The Vitamix blender uses an advanced metal drive system with a cool-running motor to give you optimum speed and power.
Plus, the Vitamix 5200 can do far more than just make hot sauce. This is the best blender for making hot sauce, and also the best blender overall for a wide variety of kitchen tasks.